by Bishop Bill Gohl
The gifts he gave were that some would be apostles, some prophets, some evangelists, some pastors and teachers, to equip the saints for the work of ministry, for building up the body of Christ, until all of us come to the unity of the faith and of the knowledge of the Son of God, to maturity, to the measure of the full stature of Christ.  –Ephesians 4:11-13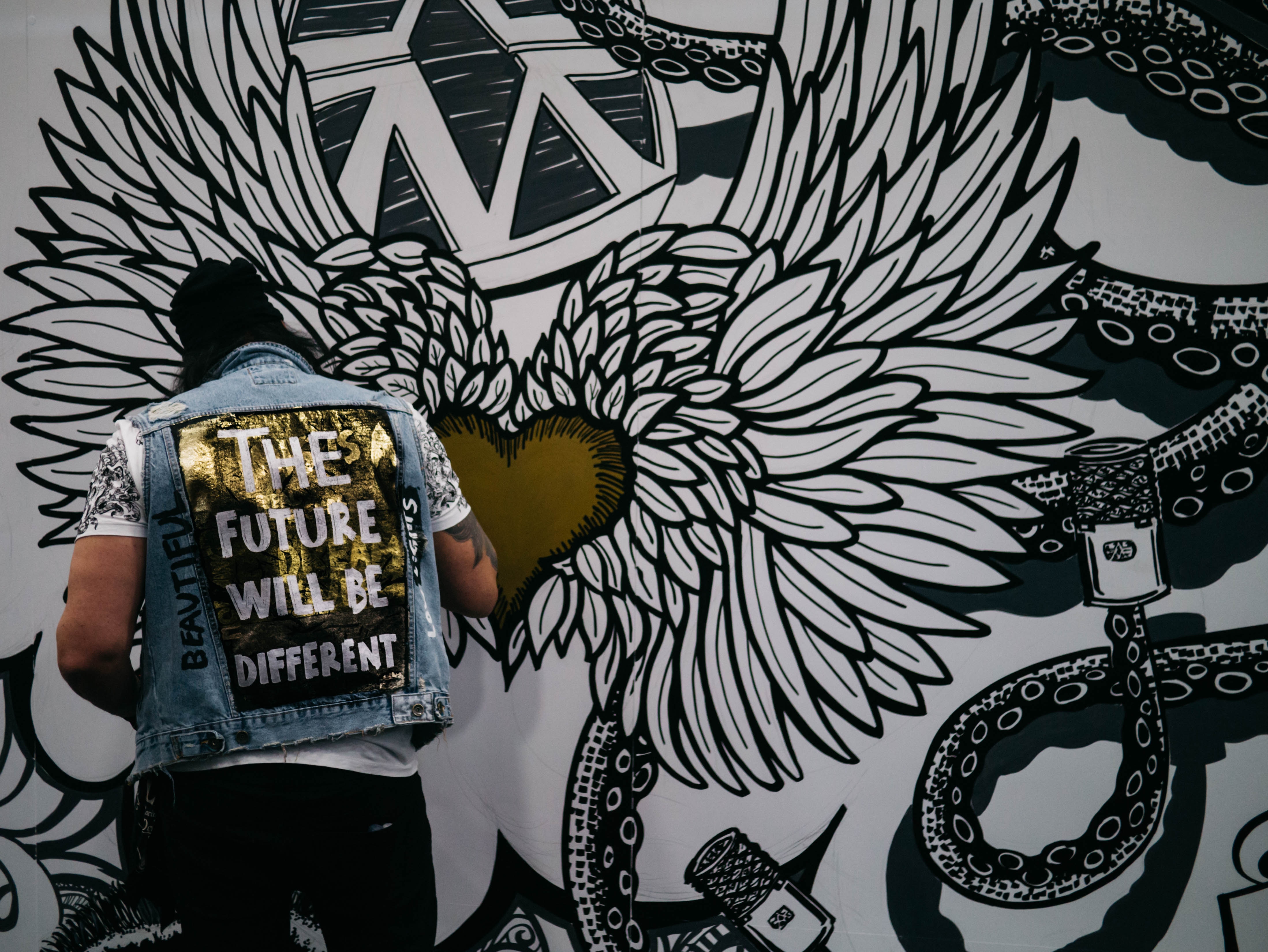 From the time of her ordination 35 years ago, the Rev. Connie Miller, has served this church well in many diverse and various ministries. From a first call at one of our synod's smallest congregations (St. Peter, Alesia); to a staff position at one of our largest congregations (Grace, Westminster); to her current role as Lead Pastor of one of our most ethnically diverse congregations (Holy Trinity, Laurel) – and on a number of stops in between, Pastor Connie has served this church well. With a heart for mission, she has tirelessly and sacrificially called this church to "walk the walk" when it comes to diversity and inclusivity; a consummate teacher, she has accompanied many seminarians in their discernment processes, including being a field education supervisor.  She has sacrificially shared her time in the congregation, for our synod, and within the churchwide organization, and does so with an inspiring joy despite the challenging circumstances of life and ministry.
At the luncheon I give each year at Synod Assembly to honor Rostered Ministers celebrating significant anniversaries of ordination and consecration, as I presented Pastor Connie's certificate, I blathered on about how she inspired me as an adoptive parent – hijacking her moment of recognition as a person in ministry and appropriating it as a moment to lift up her giftedness as a mother and spouse. My words were not untrue but they missed the mark of the moment, and when it was pointed out to me, more kindly than I likely deserved, she was forgiving and encouraging.
And then, I did it again, twice at the same service.
The Rev. Paige Evers, a pastor of Reformation (Milford), after having previously serving Lord of Life (Edgewood) and First English (Baltimore), has always been an innovator. From coming alongside the folks at First English to reimagine their ministries with families and students to gently helping the people of Lord of Life introduce contemporary worship in partnership with Praise Express, Pastor Paige has the heart of a pastor and teacher. She is a published writer, she develops deep relationships with the communities around her, and she has distinguished herself as a forward thinker when it comes to creating a discipling culture in families. Her work in creating Re-Creation at Reformation has not only paid off in strengthening families as the primary place and vehicle for catechesis, it has synergistically recharged a number of ministries within the congregation and strengthened Reformation's witness in the community.
The Rev. Christine Myers Parker, Lead Pastor at Epiphany (Baltimore) after having served her first call at Lord of Life (Edgewood), is a third-generation Lutheran pastor with a love of Christ and all generations of God's people. Growing up at Hope (Middleborough) and then Grace English (Lutherville), Pastor Christine was an active participant in our synod's Lutheran Youth Organization and our outdoor ministry, Mar-Lu-Ridge; ministries that she continues to bless as both mentor and supporter for those who have come after her. When faced with leaving her first call when there was significant financial distress in the congregation, she sacrificially began a second, part-time ministry with the Protestant Faith Community at Oak Crest Village. Subsequent to her call to serve at Epiphany, she was elected Dean of the Baltimore City Conference, a sign of the respect her colleagues have for her and their deep appreciation of her ministry and partnership. At Epiphany, she has distinguished herself as a preacher and teacher, and is leading the congregation through an important time of discernment through the LEAD process.
At the closing service of Lord of Life (Edgewood) a few weeks ago, I was introducing the many pastors who came to support the congregation. While extolling the work of the long-time founding pastor and giving thanks for the student pastor who had been serving them this last year, I had the opportunity to introduce Pastors Paige and Christine, two faithful former pastors of the congregation. In my introductions, while affirming their ministries and our mutual friendships, I reminisced about remembering Pastor Paige at her installation being of such a stature that when she stood behind the communion trays stacked on either side of the altar, that she could hardly be seen. To compound my gaffe, later I suggested that Pastor Christine, as reflected in a picture displayed as part of the congregation's history, "looked as if she were 12 years old when she was called to Lord of Life."
Another kind and respected colleague rightly called me out a few days later via a thoughtful note. With a kindness that was wholly undeserved, that colleague was affirming that she did not perceive my mistakes to be intentional, and she invited me to do better.
This is hard for me to name and claim, but I am a misogynist. It's a disease that I recognize in myself iterating in many, often unintended, but nevertheless real ways – and something I am constantly reckoning with. And I live in the duality of simultaneously being a misogynist, while also being a committed feminist, part of which is deconstructing the misogyny that is invariably part of me. I make no explanations: the ways that I spoke of these colleagues was wrong and I have been usefully chastened by those who said so.
Observing, Benjamin Franklin's maxim, never ruin an apology with an excuse, I want to publicly apologize for my thrice-repeated public mistake. I have deep respect for these three colleagues, and I did not honor their fine ministries with my loose words. I will do better.
I therefore, the prisoner in the Lord, beg you to lead a life worthy of the calling to which you have been called, with all humility and gentleness, with patience, bearing with one another in love, making every effort to maintain the unity of the Spirit in the bond of peace. There is one body and one Spirit, just as you were called to the one hope of your calling, one Lord, one faith, one baptism, one God and Father of all, who is above all and through all and in all. But each of us was given grace according to the measure of Christ's gift. Therefore it is said, "When he ascended on high he made captivity itself a captive; he gave gifts to his people." (When it says, "He ascended," what does it mean but that he had also descended into the lower parts of the earth? He who descended is the same one who ascended far above all the heavens, so that he might fill all things.) The gifts he gave were that some would be apostles, some prophets, some evangelists, some pastors and teachers, to equip the saints for the work of ministry, for building up the body of Christ, until all of us come to the unity of the faith and of the knowledge of the Son of God, to maturity, to the measure of the full stature of Christ. We must no longer be children, tossed to and fro and blown about by every wind of doctrine, by people's trickery, by their craftiness in deceitful scheming. But speaking the truth in love, we must grow up in every way into him who is the head, into Christ, from whom the whole body, joined and knit together by every ligament with which it is equipped, as each part is working properly, promotes the body's growth in building itself up in love. –Ephesians 4:1-16