by Bishop Bill Gohl
Say to those who are of a fearful heart, "Be strong, do not fear! Here is your God." –Isaiah 35:4
The days of Advent are passing quickly. Though I feel some unease about the many tasks that are still to be accomplished before Christmas, I love the third Sunday of Advent. Though I grew up in a home where we often had red candles on the Advent wreath in the German custom, I grew up in a congregation where they had the three purple and one rose candle of an older tradition. (Admittedly, though I occasionally get calls at the Synod Office to weigh in on Advent wreath candle colors – blue, purple, rose, white, red – I really could not have less interest in mediating such a conversation!)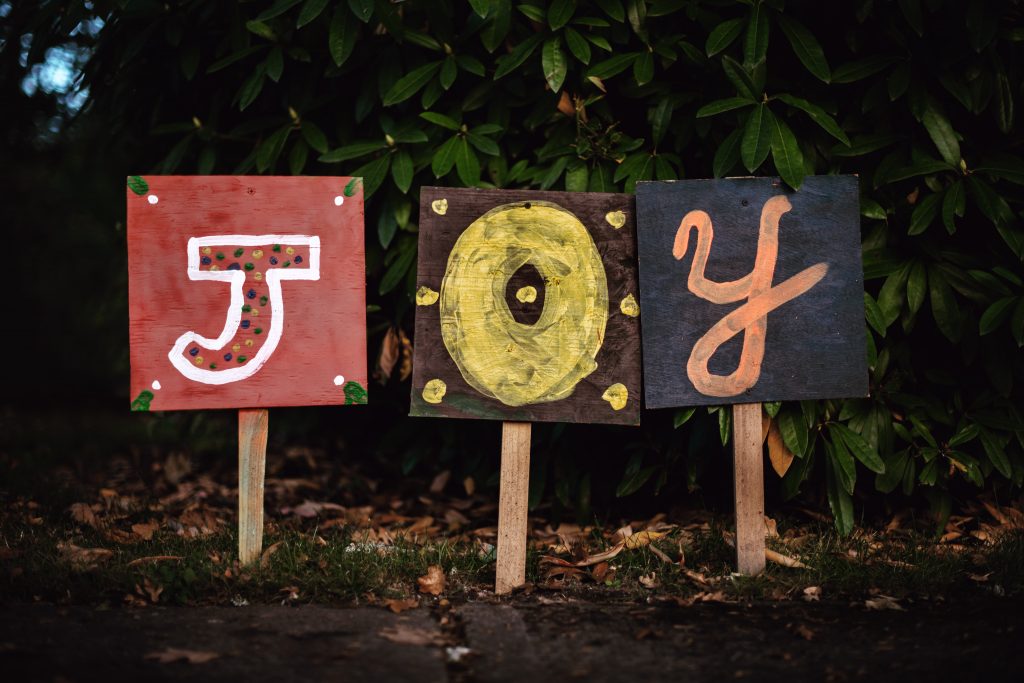 As a kid, and in my liturgical muscle memory, I always looked forward to the Third Sunday in Advent with its rose candle. It was that wonderful moment in the Advent journey with its gospel of end times and repentance where St. Paul would break in with the admonition to rejoice.
Rejoice in the Lord always; again I say, rejoice — prophetic and hopeful words for a weary and sin-sick world, written to the church from inside a prison. It makes me think of the author Anne Lamott talking about her own preacher who said, "If you're gonna re-joice, you got to have some 'joice to begin with." You must have some reserve of joy to draw from in order to rejoice.
Joy does not come from within us. You cannot manufacture joy, you can't buy joy; it must be discovered. Joy is that which is anticipated and leaned into.
C. S. Lewis said it like this: "All joy reminds. It is never a possession, always a desire for something longer ago or further away or still 'about to be.'"
It's not about living in some saccharine-fueled imitation of joy, where we pretend to be something we're not. We're not faking it 'til we make it. We are on an adventure of the heart, seeking joy where real, lasting joy is found – in Christ. Lewis summed it up in this way: "All joy emphasizes our pilgrim status; always reminds, beckons, awakens desire. Our best havings are wantings."
The coming of Jesus awakens joy in us. In Christ, we are given truer, better, more beautiful wantings. We seek after God, reaching and anticipating.
We don't hear that "rejoice always" injunction in our readings this year, but the Isaiah reading triggers that child-like sense of joy welling up again: And the ransomed of the Lord shall return, and come to Zion with singing; everlasting joy shall be upon their heads; they shall obtain joy and gladness, and sorrow and sighing shall flee away.
This Sunday, I will light a rose candle and my heart will leap, if but for a moment; "that though the wrong seems oft' so strong, God is the ruler yet." Whether your candle is white, red, rose, purple or blue, it makes no difference. Light it and rejoice.
Rejoice, dear ones; the Lord is near.
The wilderness and the dry land shall be glad, the desert shall rejoice and blossom; like the crocus it shall blossom abundantly, and rejoice with joy and singing. The glory of Lebanon shall be given to it, the majesty of Carmel and Sharon. They shall see the glory of the Lord, the majesty of our God. Strengthen the weak hands, and make firm the feeble knees. Say to those who are of a fearful heart, "Be strong, do not fear! Here is your God. He will come with vengeance, with terrible recompense. He will come and save you." Then the eyes of the blind shall be opened, and the ears of the deaf unstopped; then the lame shall leap like a deer, and the tongue of the speechless sing for joy. For waters shall break forth in the wilderness, and streams in the desert; the burning sand shall become a pool, and the thirsty ground springs of water; the haunt of jackals shall become a swamp, the grass shall become reeds and rushes. A highway shall be there, and it shall be called the Holy Way; the unclean shall not travel on it, but it shall be for God's people; no traveler, not even fools, shall go astray. No lion shall be there, nor shall any ravenous beast come up on it; they shall not be found there, but the redeemed shall walk there. And the ransomed of the Lord shall return, and come to Zion with singing; everlasting joy shall be upon their heads; they shall obtain joy and gladness, and sorrow and sighing shall flee away. – Isaiah 35:1-10