by Bishop Bill Gohl
All this is from God, who reconciled us to himself through Christ, and has given us the ministry of reconciliation… – 1 Corinthians 5:18
Each year the NAACP publishes an extensive list of how folks might commemorate and celebrate Black History Month. When I served in the parish, I would encourage our community fo faith to participate in an activity each week; it was a way of helping congregations that felt the urgency to be more multicultural to actually do the work of engaging a different perspective, of gaining a new lens with which to see the church, the community, and the world. These activities were private and communal; included the arts, literature, and pilgrimage; and involved a sacrifice of ourselves and our financial resources.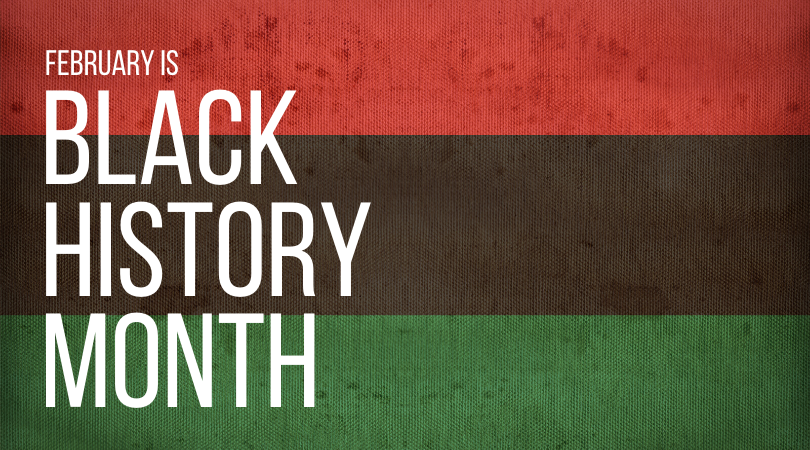 Since I have become bishop, those activities haven't been confined to February and the learning has informed my own voice and leveraging of privilege in this office, reminded that a bishop is a teacher of the church. Over these last years the most influential of those activities have included participating in the African Descent Lutheran Association Biennial in Milwaukee and ELCA triennial Multicultural Youth Leadership Event in Houston; reading I'm Still Here: Black Dignity in a World Made for Whiteness (Austin Channing Brown), The New Jim Crow (Michelle Alexander), Race Matters (Cornel West), and The Fire Next Time (James Baldwin); having spent time in community forums with Congressman Elijah Cummings and Baltimore City Council President Brandon Scott; developing relationships with Bishop Eugene Taylor Sutton (Episcopal) and Bishop Darin Moore (AME Zion); pilgrimage to Mother Emanuel (Charleston); participating in Black History performances with my children at their schools, and instituting Racial Justice Training for our Rostered Ministers.
This year, I have been reading Between the World and Me (Ta-Nehisi Coates) and Slavery by Another Name (Douglas Blackmon); I sat on the ELCA Church Council team that drafted the Apology to People of African Descent; I am going to attend Preaching with Power through the Urban Theological Institute at United Lutheran Seminary/Philadelphia, and I am looking forward to a visit to the new Sankofa Children's Museum of African Cultures in Pimlico. This summer, I will be a part of the Liberian Lutheran Association National Gathering. I've financially committed to becoming an ADLA Lifetime Member, pledged to the Peoples' Church Capital Campaign and support one of the only ELCA Campus Ministries at a Historic Black University, our own ministry at Morgan State.
It's not about being woke enough, or politically correct. These commitments come from a faith commitment to seeing the community we share in Christ and this world as larger than the cultural limitations of my family or church.
Dr. King, in his Letter from a Birmingham Jail (1963), speaks a challenging word that the church still needs to hear today:
There was a time when the church was very powerful–in the time when the early Christians rejoiced at being deemed worthy to suffer for what they believed. In those days the church was not merely a thermometer that recorded the ideas and principles of popular opinion; it was a thermostat that transformed the mores of society. Whenever the early Christians entered a town, the people in power became disturbed and immediately sought to convict the Christians for being "disturbers of the peace" and "outside agitators."' But the Christians pressed on, in the conviction that they were "a colony of heaven," called to obey God rather than man. Small in number, they were big in commitment. They were too God-intoxicated to be "astronomically intimidated." By their effort and example they brought an end to such ancient evils as infanticide and gladiatorial contests. Things are different now. So often the contemporary church is a weak, ineffectual voice with an uncertain sound. So often it is an archdefender of the status quo. Far from being disturbed by the presence of the church, the power structure of the average community is consoled by the church's silent–and often even vocal–sanction of things as they are.
But the judgment of God is upon the church as never before. If today's church does not recapture the sacrificial spirit of the early church, it will lose its authenticity, forfeit the loyalty of millions, and be dismissed as an irrelevant social club with no meaning for the twentieth century. 
In my tenure as bishop of our synod, black voices, brown voices, Latinx voices, women's voices, LGBTQIA+ voices have not only shaped my thinking, learning, preaching and teaching – but increasingly, these voices are being heard among us in ways that are reshaping our commitments to our baptismal covenant and giving rise to vital communities of color that make this corner of the church richer in our kindom diversity. We're seeing signs of new life in our historic African descent congregations; there is an increase in the number of congregations that are becoming more multicultural in their worship; we are accompanying immigrant communities in forming new churches; we are seeing renewed commitments to old and new language-other-than-English congregations; our Racial Justice Team is offering training and learning; our African American pastors are meeting regularly with one another; a sisters cohort for women of color has gathered. It is overwhelming, the grace of such a Pentecost moment happening in, with, through – and often despite – us!
In a world that is doubling down in fear and fear-mongering, the church is called to renewed witness. Our faith in Jesus Christ requires nothing less. Let us attend.
Save us, O God, from ourselves:
From racism so often cloaked in pious words
For the machinations of white supremacy hiding in procedure
From micro-aggressions thinly veiled in arrogance
From apologies when they don't give way to actions
From forgiveness without facing the truth
From reconciliation without reparation
Deliver us, O God, from expecting siblings of color
to continue to bear this emotional work which is not theirs to do
We pray grant us wisdom,
give us courage for the facing of this hour.
By the power of the spirit, all for the sake of the kindom that we share in Christ Jesus.
Amen.
From now on, therefore, we regard no one from a human point of view; even though we once knew Christ from a human point of view, we know him no longer in that way. So if anyone is in Christ, there is a new creation: everything old has passed away; see, everything has become new! All this is from God, who reconciled us to himself through Christ, and has given us the ministry of reconciliation; that is, in Christ God was reconciling the world to himself, not counting their trespasses against them, and entrusting the message of reconciliation to us. So we are ambassadors for Christ, since God is making his appeal through us; we entreat you on behalf of Christ, be reconciled to God. For our sake he made him to be sin who knew no sin, so that in him we might become the righteousness of God. – 1 Corinthians 5:16-21