by Bishop Bill Gohl
In days to come the mountain of the Lord's house shall be established as the highest of the mountains, and shall be raised above the hills; all the nations shall stream to it. Many peoples shall come and say, "Come, let us go up to the mountain of the Lord, to the house of the God of Jacob; that he may teach us his ways and that we may walk in his paths." –Isaiah 2:2-3a
They say confession is good for the soul, and so I confess to you: I am already tired of "Advent bickering." You know what I am talking about – the perennial arguments about whether or not one allows any Christmas decoration to corrupt our Advent worship spaces; the tsk-tsk-ing when a Christmas carol creeps into our Advent assembly song. The belief that somehow Christmas is under attack by the culture and we Christian folks have to stand our ground. The amount of privilege that shows in this ad hominem blustering about how the way "they" "do" Advent is breathtaking.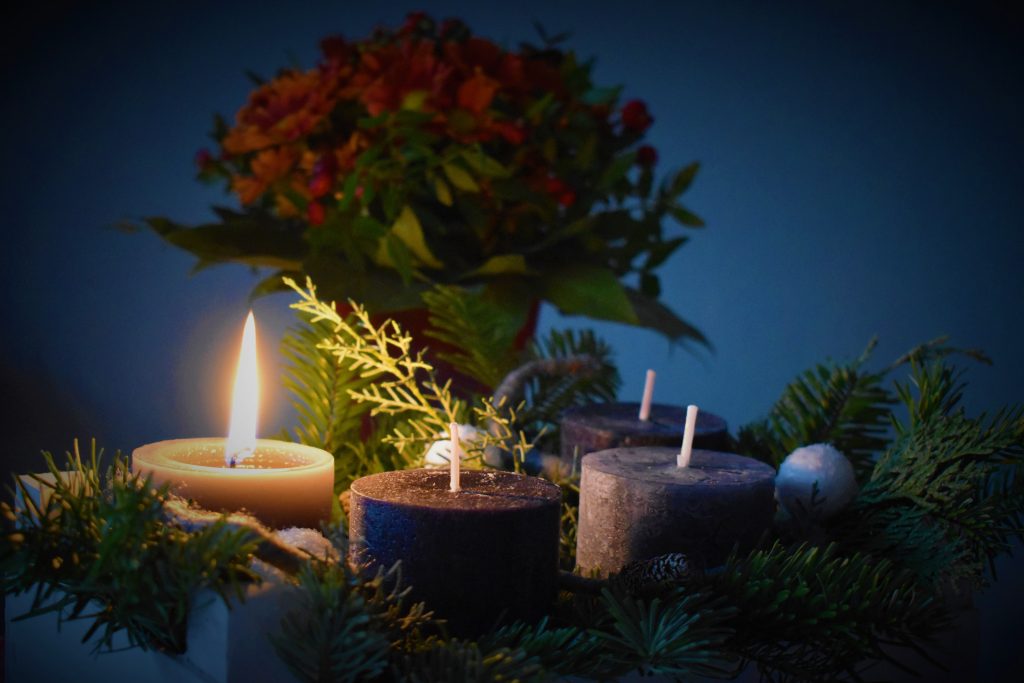 Every reputable data analyst confirms this is this the time of the year when non-Christian and nominally Christian folks are most tender-hearted toward the church, its message, and ministries. We squander that vulnerable moment by allowing our self-indulgent "righteousness" to trump the call to love one another. It's exhausting, and I'm already tired of being witness and mediator of such foolishness.
Advent is not a liturgical countdown to Christmas (though one can rightly argue that an Advent wreath is). Advent is not about us being prepared to find a baby in Bethlehem each December 25. In fact, were one to pay close attention to the Revised Common Lectionary readings each of these first three Sundays in Advent, we would be rightly reminded that the advent we long for is not a babe in the manger, but the One "who will come again to judge the living and the dead." The Advent season is more about preparing for the second coming of Christ than for Christmas. And, I have it on good authority that Jesus isn't so much interested in whether or not you sang Christmas carols before Christmas Eve!
To prepare for Jesus' final coming is more about action than end-times speculation and foolishness. From the earliest days of the Church, people have been fascinated by Jesus' promise to return. Many have claimed to recognize the "clear and obvious" signs of Jesus' imminent return and some have announced the actual date (sometimes the same person has announced multiple dates – and have had to explain their faulty forecasting multiple times!). Advent reminds us that we are living in anticipation of the end times, to be woke and ready in every generation – not to gain a spiritual gold star, but to serve God and neighbor, in season and out. We are not awaiting the birth of Jesus in a manger, but the birth of a new heaven and a new earth! Rather than fret and fuss over when the image of the baby Jesus is placed in the creche scene at church, the scriptures invite us to be open to the new creation God is accomplishing in Christ from the mangers of our hearts.
I'm not advocating for some sort of throwing the (Christmas) baby out with the (Advent) bathwater; what I am suggesting is that the bickering and long looks we take down our noses at others' "lesser" observances of the Advent season doesn't so much smack of righteousness as much as it does spiritual self-conceit. Faithfully, contextually, pastorally (and diaconally), we enter more fully into Advent when we leverage these moments to point to both the crib and the cross, that not-so-silent night of the birth and the trumpets that announce return. Let's not skip Advent, but let's observe it – and invite others to come and see this Jesus who is, and was, and is still to come.
The word that Isaiah son of Amoz saw concerning Judah and Jerusalem. In days to come the mountain of the Lord's house shall be established as the highest of the mountains, and shall be raised above the hills; all the nations shall stream to it. Many peoples shall come and say, "Come, let us go up to the mountain of the Lord, to the house of the God of Jacob; that he may teach us his ways and that we may walk in his paths." For out of Zion shall go forth instruction, and the word of the Lord from Jerusalem. He shall judge between the nations, and shall arbitrate for many peoples; they shall beat their swords into plowshares, and their spears into pruning hooks; nation shall not lift up sword against nation, neither shall they learn war any more. O house of Jacob, come, let us walk in the light of the Lord! –Isaiah 2:1-5