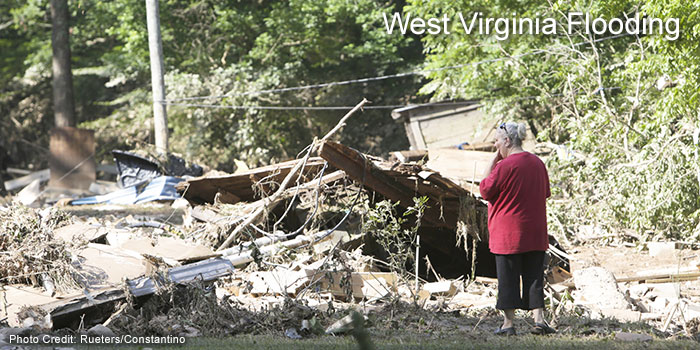 Watch this video
to hear guest Alex McKeague talk about being on a youth mission trip in Sulfur Springs, West Virginia during terrible flooding and what he and their team learned and experience!
Go deeper: You can email Alex McKeague to learn more from him and you can also donate to ELCA Disaster Response to respond to this disaster.
Discussion Questions:
Reflect, as Alex did in this interview, on times when you were used by God, maybe even in the midst of unexpected or difficult circumstances.
What plans can you make, perhaps for a mission trip or other service opportunity, where you "just show up" to be used by God?