Oops! The E-Letter sent on April 16, 2019 linked to this blog post instead of the correct one. To read Bishop Gohl's blog for April 16, click here.
by Bishop Bill Gohl
How lonely sits the city that once was full of people! – Lamentations 1:1a
NB: There are occasions when I speak on behalf of the Church to emerging events in the life of particular places across our territory. Last year, I spoke at a ministerial association prayer service in Emmitsburg when the Ku Klux Klan was advancing a white supremacy agenda in that community; I represented our synod in Charlottesville, and twice on the National Mall in Washington, D.C. While I strive to live outside of a perceived Baltimore-captivity in our Delaware-Maryland Synod, today's blog comes as my response to something that is happening in that city, the city where my spouse, children and I make our home.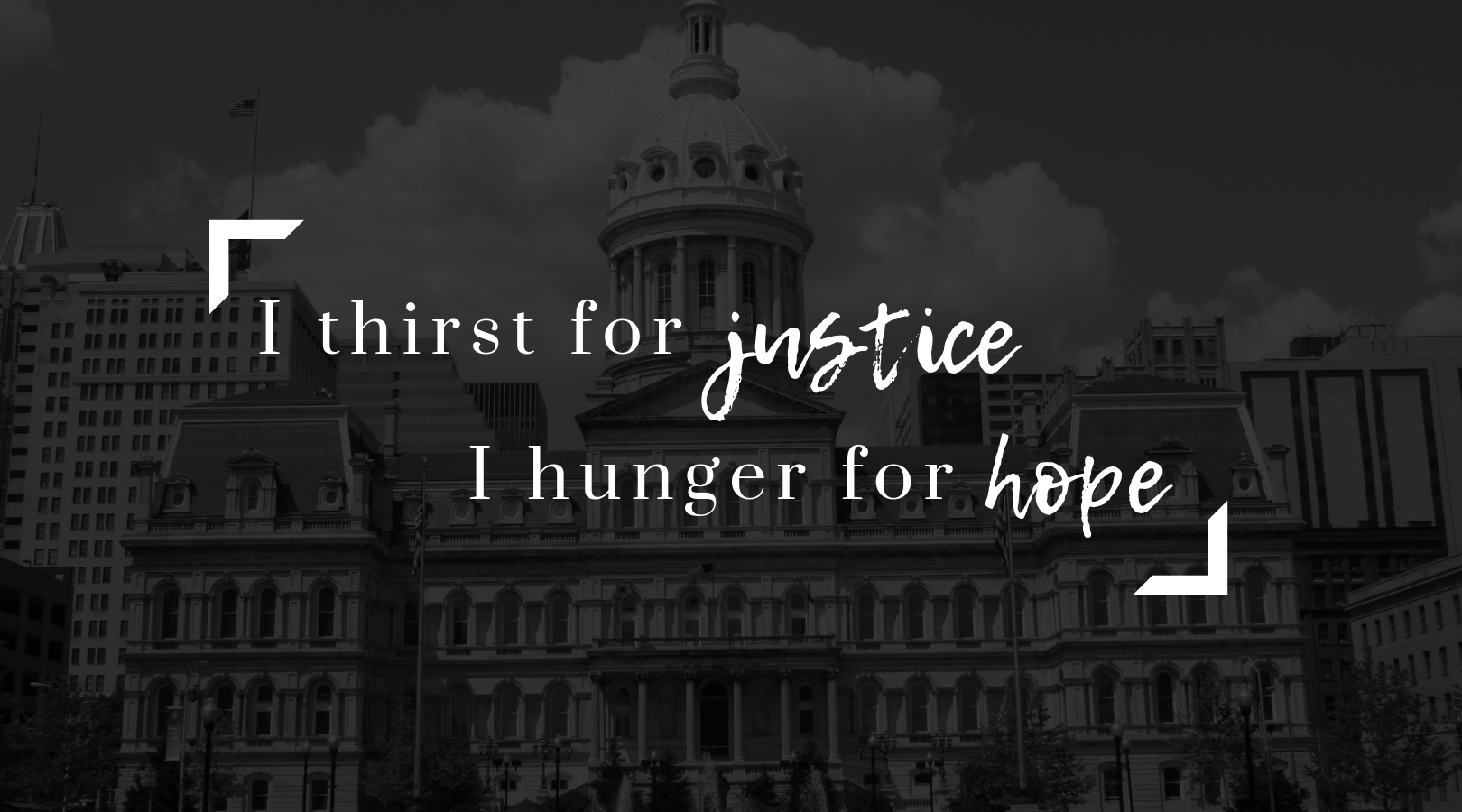 Violence in schools and on the streets, communities whose poverty is devastation, places across the metropolis where a lack of political power has left a populous with a real sense of having been forsaken by the very leadership who were elected to serve us. We are those for whom the words of Lamentations gives voice.
In recent years, Baltimore has had such tremendous turnover in our mayor's office: O'Malley, Dixon, Rawlings-Blake, and now Pugh; and we've had more than twice that many police commissioners in that same time period. Amidst that revolving door, suffering is palpable, lament and pain are daily companions. Violent crime is out of control, eclipsed by apocalyptic murder rates. Our schools are struggling under the weight of old buildings and decreasing populations. The very city itself is physically collapsing on top of its aging infrastructure.
And while many of us are not able to much to alleviate the ongoing pain and increasingly frequent violence suffered by those of this great city, we are called to accompaniment. In our listening – and truly hearing the pain of our siblings, by entering into deep empathy with our neighbors – we join our prayers to theirs, we hitch our collective wagons to our neighbors' needs. We implore God together, offering lamentations for those who are numb, who cannot hear their own voices over the din of their own anguish.
As a citizen of Charm City, and as a leader of faith communities ready to partner with neighbors in accomplishing life-changing transformation of the hard and desolate places tucked throughout our beloved Baltimore, I long for something more than the cacophony calling for Mayor Pugh's resignation; I thirst for justice, I hunger for hope.
For I know that the God to whom we cry out is already here. May we be opened to alleviate the brokenness and suffering of the city, out of love for Christ and neighbor, in this world our God so loves.
How lonely sits the city that once was full of people! How like a widow she has become, she that was great among the nations! She that was a princess among the provinces has become a vassal. She weeps bitterly in the night, with tears on her cheeks; among all her lovers she has no one to comfort her; all her friends have dealt treacherously with her, they have become her enemies. Judah has gone into exile with suffering and hard servitude; she lives now among the nations and finds no resting place; her pursuers have all overtaken her in the midst of her distress. – Lamentations 1:1-3