"From the fig tree learn its lesson…" – Mark 13:28
The world becomes more and more urgent to bring about a cultural advent sooner and sooner each year, replete with store displays after back-to-school, and round-the-clock music on the radio before Thanksgiving, all trying to convince us that it's beginning to look a lot like Christmas; this is one of those liturgical "leap years" where we are in deep opposition to the world. With the Feast of Christ the King falling the Sunday after Thanksgiving, as the world races toward Christmas, the Church is jamming on the parking brake and waiting for December to begin our community's journey toward the manger. One pastor friend was telling me that she came into church last Sunday to see the whole place decked out in blue, greens in place, Advent wreath at the ready to light – and when questioning the kind altar guild member as to why, the dear member said, "My grandkids always help me set up the Advent wreath the Saturday after Thanksgiving, don't they?!"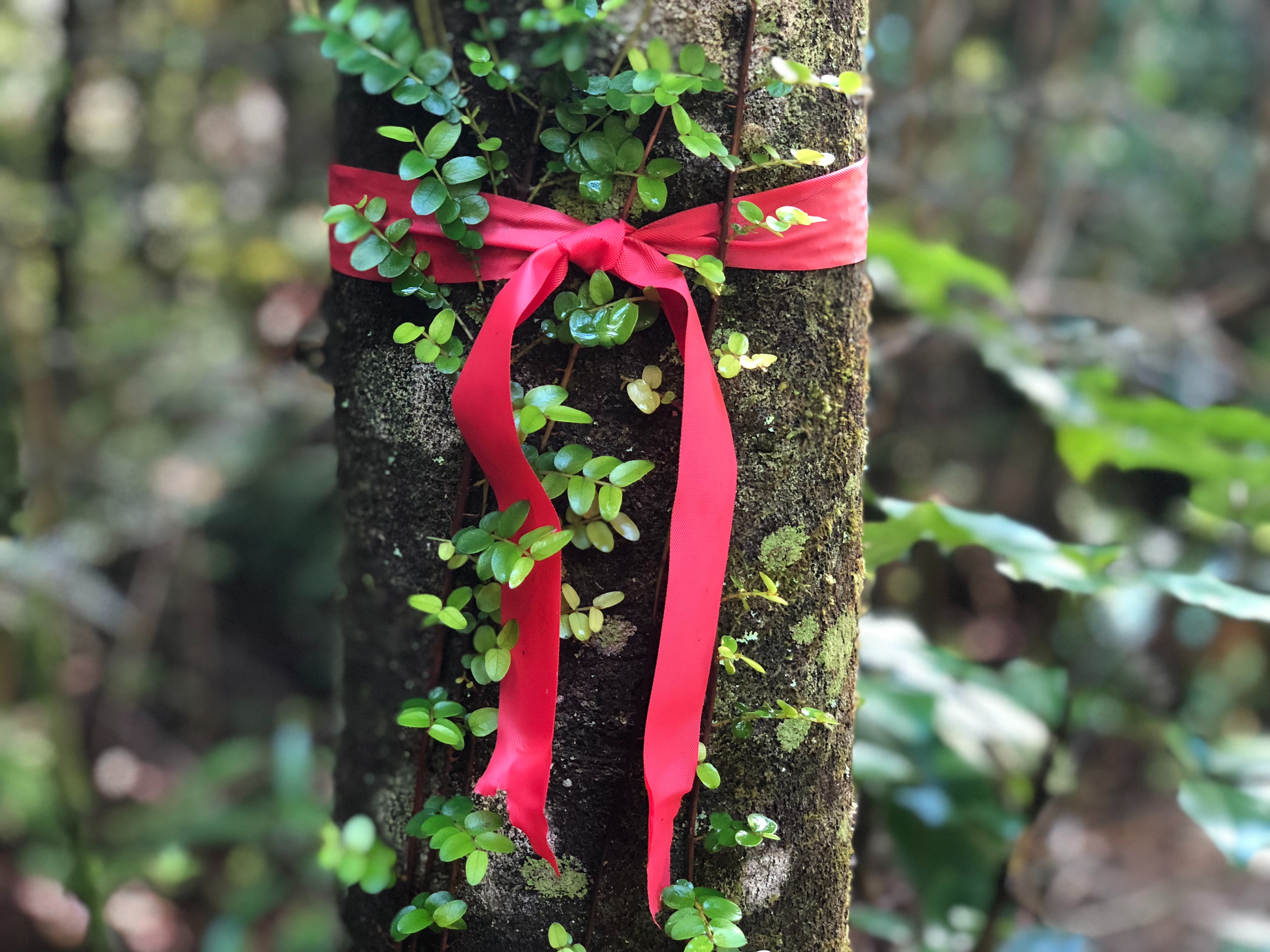 Still, even with our schizo-Advent-phrenia, these Christ the King "leap years," there is one thing that doesn't change – and that is World AIDS Day falling on December 1. I don't know the history or significance of it being on this day, but since 1988, this is when communities around the world stop and take stock of the state of HIV/AIDS, remember our blessed dead and resolve anew to fight alongside the living.
World AIDS Day is quintessentially Advent, with those Advent themes of preparation and expectation, we are reminded that we are a world and we are a church who is forever changed by the AIDS pandemic. Respectfully, and irrepressibly hopeful for a cure, World AIDS Day has deepened my own commitment to the necessity of the Advent season and has shaped how I preach, teach and cultivate a sense of waiting, expectation, preparation, and hopefulness.
The Gospel reading speaks to a both/and experience of Advent and World AIDS Day, of Christ and community, of longing for Christ's return and the expectation of a cure: "From the fig tree learn its lesson: as soon as its branch becomes tender and puts forth its leaves you know that summer is near. So also, when you see these things taking place, you know that he is near, at the very gates."
George Evans, once pastor of the Lutheran Church of the Redeemer in McLean, Virginia, was to have said at the funeral for one of his parishioner's spouses, who had died from HIV/AIDS complications: "I am, at my heart, a fundamentalist; and fundamentally the church needs to do a better job of loving." In essence, he was gently and firmly chastising the Church and, perhaps his own congregation, to do a better job of accompanying, loving and caring after those who experience HIV/AIDS in life, not just at their death; to be a part of redeeming the social death that HIV/AIDS was exacting on great swaths of the community, not contributing to it with our own fears and actions, even in public worship; to name and claim countless men and women who experience HIV/AIDS as our own, even as they are beloved children of God. It was a message that I've taken to my own heart since I heard him share it over 25 years ago. Cork, Ireland-born Mary "Mother" Jones coined a phrase that says it well: "Remember the dead, fight like hell with [for] the living." From the fig tree learn its lesson…
On Friday, I paid a small tribute to George H. W. Bush, 41st President of the United States, as the nation gives tribute for his life and service and mourns his passing. I said a word of personal gratitude for his example of civility and bipartisan leadership in a time when such things are but quaint memories. Often named "the last moderate Republican president," it's easy to long for the brand of politics he championed throughout his career; still, like all of us who are saint and sinner, the elder President Bush did not rise to leadership at the onset of the AIDS crisis. As Vice President, he did not wade into the fray when AIDS burst on the scene and some were content to allow "Gay Cancer" to affect its due course of "natural selection." Moreover, as President, he never gave significant national leadership to claiming a world leadership position for the United States in the fight for a cure. Some attribute that to him being a "man of his times," or having been limited by his own experiences and understandings. Nevertheless, his lack of leadership is one of the reasons we gathered at St. Mark's in Baltimore on World AIDS Day, one of the reasons why the timeline for finding a cure has been so protracted and the social death exacted on those who have and are living with HIV/AIDS has been so cruel and devastating. For as much as I am grateful for his example, we cannot hyper-mythologize the man and forget the failures of his life and times, too.
And lest, Church, we look down our noses at President Bush, we are not without blood on our hands. We gathered at St. Mark's Church, which for many years we were content to call "the Gay Church," and rarely before recent times had we accompanied this congregation on its journey to care for and accompany people living with HIV/AIDS over a generation. In fact, we concluded our service at the Memorial Shrine in the Narthex, reminding us week by week that this congregation was decimated by the AIDS crisis and calling to mind the countless friends who hallowed this place by their worship even as they were fully received into the death and resurrection of Christ in baptism, and prematurely in death. Even as we have become more "enlightened" with our processes of becoming Reconciling in Christ, the community gathered at St. Mark's was walking the walk and talking the talk long before any other congregation had the moral courage or fortitude to begin the conversation; in an ironic twist, the proliferation of RIC congregations in the metro area has, to a certain extent, added to the decimation of this St. Mark's community; a former bishop of our Delaware-Maryland Synod observing, "it's no longer niche enough to be a congregation that welcomes gay people." Yikes! Saint and sinner, both/and – from the fig tree learn its lesson…
Many around us will tell us what season we are in. Some say it is the end times, some have been saying that for 2000 years. Some will say that it is time to celebrate Christmas. Others say it is time to observe a holy season of preparation in our hearts and world for the reign of Christ. On World AIDS Day, the message of Christ's redemptive power and presence in the world can instruct us how to be people of Advent, people who are about to receive once more the powerful promise of Emmanuel, God with us.
In this season of expectation, we await Jesus' powerful ability to unite the children of God from all four corners of the world. And in that vision, may we stand with those who hope for one more season of life and a new season where HIV/AIDS will be no more.
"But in those days, after that suffering, the sun will be darkened, and the moon will not give its light, and the stars will be falling from heaven, and the powers in the heavens will be shaken. Then they will see 'the Son of Man coming in clouds' with great power and glory. Then he will send out the angels, and gather his elect from the four winds, from the ends of the earth to the ends of heaven. From the fig tree learn its lesson: as soon as its branch becomes tender and puts forth its leaves, you know that summer is near. So also, when you see these things taking place, you know that he is near, at the very gates. Truly I tell you, this generation will not pass away until all these things have taken place. Heaven and earth will pass away, but my words will not pass away." – Mark 13:24-31