by the members of the Delaware-Maryland Synod Creation Care Ministry
Even though 2020 marks the 50th anniversary of Earth Day, this year's Jubilee Celebration honoring God's creation will likely be overshadowed in the public's mind by the fearsome changes wrought by the world-wide COVID-19 pandemic.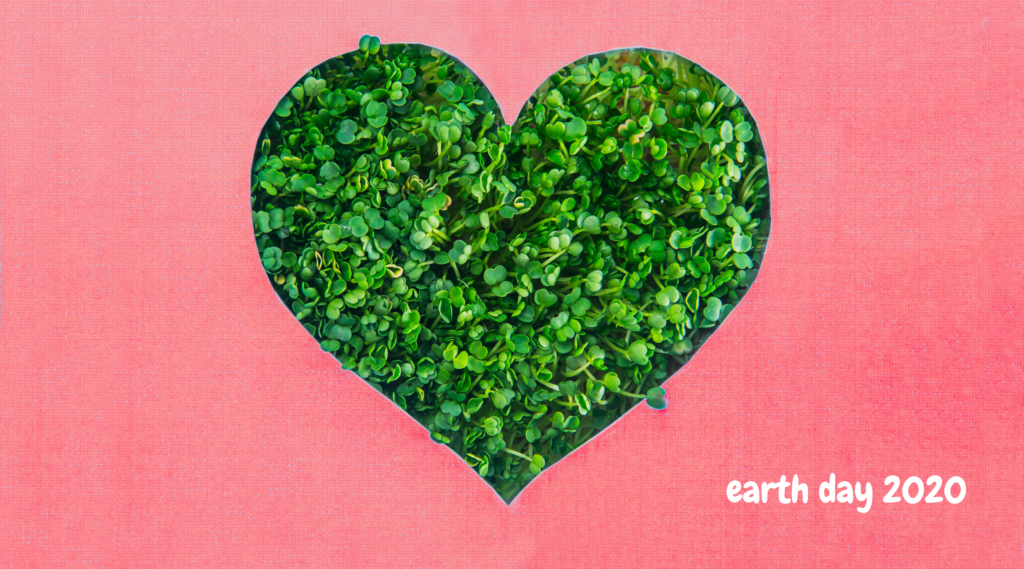 As members of the Creation Care Ministry trying to encourage congregations to move towards actions that will renew the water, sky, and earth, we see a profound realization coming from the shocking speed with which this virus has brought the human world's whole economy to its knees. All at once, even the rich nations of the world have been awakened to the stark truth that our existence on this planet is fragile, dependent upon maintaining the balance between competing industrial economies and earth's inescapable natural economy.
Encountering this pandemic of 2020 has required us all to submit humbly to caring for one another through the imposition of social distancing policies based on scientifically recognized best practices enacted for our collective health. In an awesome way, during this Jubilee year, we see the nations momentarily required to pause their headlong expansion of fossil-fueled activities – and in that moment we can see the planet breathe. On the first Earth Day, we marveled at the then-brand-new photographic images of our beautiful blue home from space … on this 50th Earth Day, we observe satellite images dramatically depicting how the atmosphere has cleared around the globe after just a month of reduced pollution.
Is the planet showing us that by uniting and working together we can mitigate our present crises, both short and long term? This year, on Earth Day, we pray that our response to the viral pandemic will become a dress rehearsal, transforming our ability to overcome the denial which has blocked us from taking the actions necessary to achieve a carbon-neutral future.
We can only hope and pray. But, as Easter people, we know that the damage which has been done to our common home through human carelessness is not the inevitable end of the story.  It is the ongoing birth and renewal of Creation itself which gives us new hope.  That is what we are celebrating this year on Earth Day.  As stated on the Earth Day website:
"Earth Day 2020 will be far more than a day. It must be a historic moment when citizens of the world rise up in a united call for creativity, innovation, ambition, and bravery that we need to meet our climate crisis and seize the enormous opportunities of a zero-carbon future."
At the ELCA Churchwide Assembly in 2019, the Earth Charter was endorsed. We, the Creation Care Ministry, have created a 2020 Eco-Justice Resolution to implement several articles of the Earth Charter specific to ecological integrity. These include energy efficiency and reducing, reusing, and recycling the materials used in production and consumption systems. We ask congregations to prayerfully consider becoming a Creation Care Covenant Congregation. This covenant is a pledge by each congregation to take tangible steps toward better caring for God's creation. It further encourages congregations to create a plan with actions and practices that are appropriate for and tailored to their members and their church. A document providing guidance on how to become a covenant congregation can be found on the Lutherans Restoring Creation website.
And although we are being responsible and caring for each other by practicing social distancing, there are some Earth Day observances we may be able to participate in from our homes:
Plant some native pollinators like purple coneflower (echinacea) and butterfly weed (Asclepias). Both of these do well in gardens and in containers.
Spend quiet time with God in nature. Go outside if you are able and take time to experience and celebrate the beauty of this world.
Pray for people who are currently affected by sickness, economic challenges, and environmental degradation.
Looking forward to the day when we can again work together side by side, bookmark this page for information about future stream cleanups.
We pray together: Dear Lord, you created all things and redeem all things. We pray for the earth, for the whole of creation, as together we work for the day in which all things will once again be brought to life and wholeness in you. Give us the will to be agents of your healing and redemption – for ourselves and for the blessed world in which we live, now and forever. Amen.