Support for Youth Workers
Supporting youth and their families is a critical role in the church – and we are here to support you in that work. Check out the page below for opportunities for networking and professional development!
Growing Young discussion groups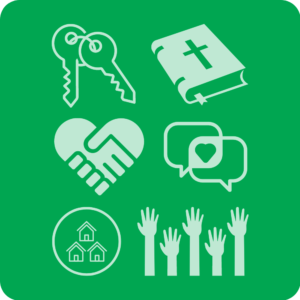 Join others from across the Delaware-Maryland and Metro DC Synods to discuss the Growing Young research and how we can implement it into our congregations. Discussions are open to all: youth, young adults, rostered ministers, and lay members.
There are two times when you can participate in these groups: monthly on a Wednesday afternoon from 1-2 pm, or every other month on a Sunday afternoon from 2-3:30 pm. You can attend any of the groups that work for you, so if a Wednesday works for you sometimes and a Sunday afternoon works other times, that's great! Our meeting dates will be:
Wednesdays, 1-2 pm
Chapter 1: April 21
Chapter 2: May 19
Chapter 3: June 16
Chapter 4: July 21
Chapter 5: August 18
Chapter 6: September 15
Chapter 7: October 20
Chapter 8: November 17
Wrap-up: December 15
Sundays, 2-3:30 pm
Chapters 1 & 2: April 25
Chapters 3 & 4: June 13 (please note the date change!)
Chapters 5 & 6: August 22
Chapters 7 & 8: October 24
Wrap-up: December 19
Registration is not required, but if you would like to receive email reminders with the Zoom link about upcoming sessions, please fill out the form below.
If you'd like to be included in communications to youth workers about networking and professional development opportunities, please fill out the form below.