LUTHERAN DEVELOPMENT ALLIANCE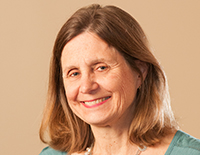 ALICE BENSON
ELCA Foundation Regional Gift Planner
Alice Benson, MBA, CFRE, is our ELCA Foundation Regional Gift Planner, working with our Synod, congregations, and other Lutheran ministries in our area. She helps faithful Lutherans remember not only their family and other loved ones in their estate planning, but also the ministries that reflect the values they want to leave behind.
As regional gift planner, Alice is a free resource to help individuals develop a "gift plan" for what they want to accomplish during their lifetimes and beyond. Most people leave gifts through simple bequests or beneficiary designations. Some people set up things differently for various reasons. Alice can help you work out what you'd like to accomplish and what might be the best ways to do this.
She also works with congregations to help them set up, promote, and grow their Mission Endowment Funds. Alice does not sell anything other than the concept of leaving something to Lutheran ministries you love. Please be in touch with her to learn how you can help change the world through your charitable estate planning, either through email or at 301-963-6570.