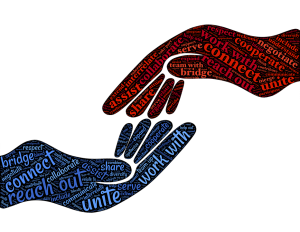 Today, I am pleased to be writing a story of connectedness so we can celebrate our very own Synod Connectedness Team and the many programs and ministries throughout our synod. The purpose of the Connectedness Team is to lift up all the programs and ministries that are going on in the Synod, to make public all the ministries that go on in our synod whether they are self-funding or receive synod funds, and to share the impact and needs of these dynamic programs and ministries.
All of these ministries can be a resource for congregations in discerning their call to the wider church. For example, our First Call ministry is for our new rostered leaders that are called into our synod. This ministry provides a space for our newly ordained and consecrated leaders to share with one another the joys and challenges of this thing we call "ministry." The First Call ministry also provides mentoring, resources and best practices for the newly called into our Synod. This is a vital program in which rostered leaders and congregation's benefit. The congregation benefits in that the newly called are able to learn about their parish, community, and culture. It is a position where both leader and community learn and teach one another.
Another vital area is in Ecumenical Partnerships. We cannot be the body of Christ alone. As Paul writes, we are all the body of Christ, together. Throughout our synod we have partnerships with numerous denominations and religions. Through these partnerships we are able to be the body of Christ together and do God's work in the world. Through our Ecumenical Relationships we are able to seek and do God's justice in the world, collectively, to make a stronger impact. Again, both leader and congregation benefit. We all benefit in learning from one another, teaching, and adapting some wonderful practices that help us find new ways to give praise to God.
As a member of our Synod Connectedness Team, I feel blessed to be writing this in a time when summer seems to slow things down. The reason being that this time can be used by congregations and each member to go check out the extensive list of Partner Programs & Ministries that our synod participates in and explore what your congregation might be called to engage in the future.
God's peace and blessings, Pastor Chris Litton, Christus Victor Lutheran Church, Parkville, Maryland