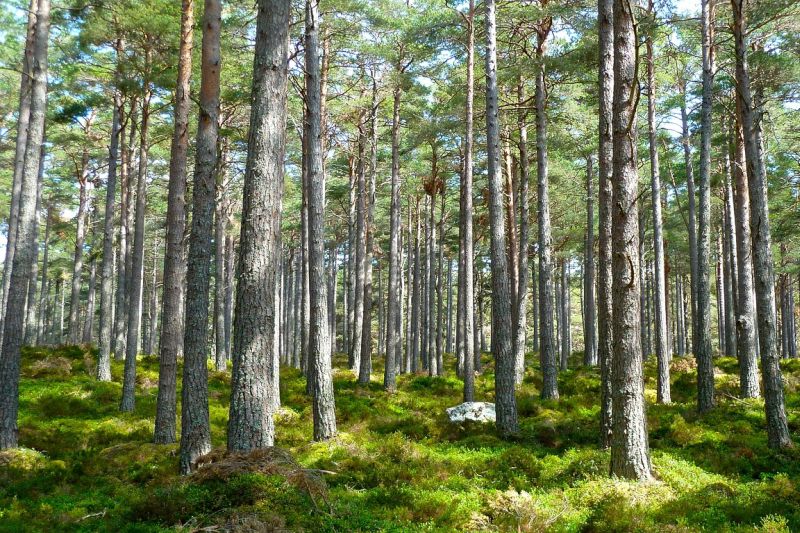 Today we acknowledge the beauty of God's Creation and our connectedness with all of nature.  Our Synod Creation Care team has been advocating for clean energy, working to address issues of climate change, and this special Holy week when we journey through Maundy Thursday, Good Friday, the Easter vigil and come to celebrate Christ's resurrection on Easter, they also empower us with ways to live out Earth Day on Monday.
As April moves into May, include an appreciation of nature in your daily faith and worship life. Spend time outdoors and notice the beauty and renewal found in spring vegetation, insects, birds, animals, and aquatic life. Give thanks to God the Creator for these good gifts.
Let your voice be heard and act for justice in support of creation. Contact your legislators via calls, email, letters, or in person visits to let them know that you treasure creation as a gift from God and want it preserved for future generations. Be active in organizations that care for creation.
Plant native trees that reduce carbon dioxide and provide food and habit for wildlife and support pollinators such as bees and butterflies such as milkweed and coneflower to provide food.
Use less water by limiting shower times to no more than 10 minutes, turn off the water when brushing teeth, install water conserving showerheads.
Change transportation habits to combine trips, walk or ride a bike where possible, carpool or use public transportation, even consider alternatives to flyingas airplanes are a significant contributor to greenhouse gases.
Change eating habits by growing your own produce using organic methods or purchase locally grown food. Try eating less meat and other animal products such as eggs and dairy products.
Reduce, reuse, recycle. Especially find alternatives to plastic. Bring your own reusable bags to the grocery and other stores. Don't use bottled water and instead bring your own in a reusable container.
Conserve energy and switch to renewable energy sources. Think about getting a free energy audit from your local utility. Get a programmable thermostat to reduce the settings when you are not at home and overnight and remember to turn off lights and unplug appliances when not in use and even use cold water setting when washing clothes. You can even switch to electricity provided by wind, solar, or other renewal source.
Over and above all the ways each of us can care for God's creation, our Delaware-Maryland Creation Care Team and our ELCA have been doing amazing work.
On April 8, 2019, the very last day of the Maryland General Assembly, the Clean Energy Jobs Act (CEJA) was passed by the House and Senate and was subsequently sent to the Governor's desk for signature.  The bill will accelerate the state's Renewable Energy Portfolio Standard (RPS) to 50% by 2030, including a huge leap in solar energy combined with quadrupling the state's commitment to offshore wind. (RPS requires utilities to buy a certain percentage of electricity each year from renewable sources, taking it from the current target of 25% by 2020 to 50% by 2030). Additionally, the bill will provide millions of dollars to workforce development programs, and require the state to create a plan and complete a robust analysis in order to accomplish the goal of Maryland going 100% clean energy by 2040. The Clean Energy Jobs Act is projected to bolster the clean energy economy. It's estimated the bill would spur on 20,000 new jobs in the solar industry and 5,700 jobs in other renewable energy industries. The Delaware-Maryland Synod Creation Care Ministry collaborated with many other environmental organizations over the past two years to advocate for passage of the bill. Bishop Gohl and ATB for Social Policy, Pr. Lee Hudson, also voiced their support through testimony and personal meetings with legislators. These efforts have allowed Maryland to join a patchwork of other neighboring states to enact policy that addresses climate change. The Intergovernmental Panel on Climate Change report published in the fall of 2018 made it clear that at every level of government, business, and community, we need to act on climate as quickly and as aggressively as possible.
In recognizing the dire impact of climate change, the 2019 ELCA Advocacy Convening will have the theme "Prepared to Care: Our Advocacy in Light of Disasters Intensified by Climate Change." The ELCA has also committed to these, among other environmental actions, in 2019.
Advocate with Congress and the Administration for strong environmental protection regulation to protect all of creation
Support climate finance measures that reduce emissions and enhance resilience to negative climate change impacts
Support Lutheran Disaster Response with climate change and disaster connections as well as stewardship of the land
Work with associations and faith-based entities on just transition issues in areas where renewable energy technologies are expanding
The Caring for Creation: Vision, Hope and Justice social statement explains the ELCA's teachings on ecology and the environment, grounded in a biblical vision of God's intention for the healing and wholeness of creation. This statement provides a Christian understanding of the human role to serve in creation, and a hope rooted in God's faithfulness to the creation from which humans emerge and depend upon for sustaining life. It provides a framework for understanding the human role in creation, the problem of sin and the current environmental crisis.This statement and other caring for creation  resources can be found here: https://www.elca.org/Faith/Faith-and-Society/Social-Statements/Caring-for-Creation
If you have an interest in Creation Care work, please check out the work of our team at https://demdsynod.org/connectedness/creation-care-ministry/