And the Word became flesh and lived among us, and we have seen his glory, the glory as of a father's only son, full of grace and truth. –John 14:14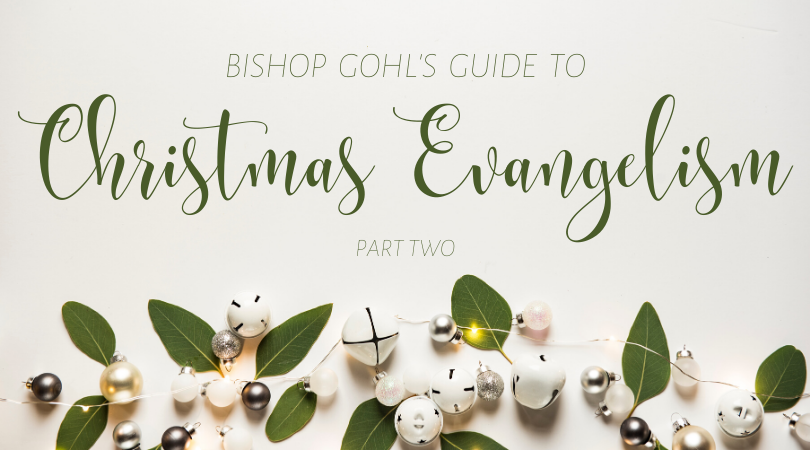 While personal, in-person invitations will probably always be the best way to invite someone to a Christmas worship service or event, social media is an increasingly effective way for churches to spread the word about Christmas opportunities and facilitate invitations. (If you missed Part One, you can find it here!)
Using Facebook and Twitter, recruit a virtual outreach team, people in your church who are engaged in social media and will help lead efforts to promote Christmas outreach.
Create a social media promotional schedule in an online co-working platform, like Google Docs. Schedule someone for each week in Advent (but not every day!). Share it with your team, get their input, add to it and refine/improve it based on their input.
Create a Facebook event for your Christmas events and service – include music, youth and children's events, ie: Christmas pageants, concerts, etc. Create the event as your church's Facebook page so it shows up prominently when people visit your page. Bonus: If you claim ownership of your church through Google's business listings and link your Facebook page, Google will include Facebook events in the featured box when someone searches for your church!
Consider spending $30-100 on a Facebook ad; much more reasonable than the old telephone book listing or a newspaper ad!
You and your team share the event on your personal Facebook profiles and encourage others to do the same with a word of personal invitation: "Join me on Christmas Eve at our 7 p.m. Candlelight Service, stop over afterward for egg nog and cookies!"
Tweet about the event using your church's Twitter account.
You and your team retweet your church's tweet promoting the event, encouraging others in the congregation and community to keep it moving outward, offering a similar word of personal invitation: "Cassie and Jack are in the Christmas Pageant on December 22 at 4 p.m., bring your kiddos and they can join in the fun!"
Create a promotional video for your Christmas service – really, ask someone tech-savvy, perhaps your confirmation class or youth group, to make a really beautiful 30-second invitation to church!
Share that video through any/all of the ministry's social media.
You and your team share that video on your personal social media and encourage others to do the same with that word of personal invitation.
Find local online guides/boards that have event calendars. Submit your event, embed or link to the video invitation or Facebook event.
Find the social media pages for your local community and organizations. Like, follow, and participate. Ask if it would be okay to share your church news in their outlets. Post sparingly, with permission, in the most "non-spammy" ways you can!
Post pictures from the first and early Christmas events (choir cantata, Christmas pageant, caroling, etc.) to your church's social media. Ask folks in the pictures to tag themselves, so that the witness will continue to move outward.
Post video clips from those first events and encourage your street team to start the positive comments and sharing. Save these for next year, too.
Consider using something like Facebook Live to invite people to "have a peek" into what's happening in your church community in real-time! It sets the stage for future invitations, too.
In the beginning was the Word, and the Word was with God, and the Word was God. He was in the beginning with God. All things came into being through him, and without him not one thing came into being. What has come into being in him was life, and the life was the light of all people. The light shines in the darkness, and the darkness did not overcome it … And the Word became flesh and lived among us, and we have seen his glory, the glory as of a father's only son, full of grace and truth. –John 14:1-5, 14