The [Magi] set out; and there, ahead of them, went the star that they had seen at its rising, until it stopped over the place where the child was. When they saw that the star had stopped, they were overwhelmed with joy.  – Matthew 2:9-10
These last weeks have given me tremendous joy and awe as I have experienced Christmas – the coming of Christ – the Word made flesh – Emmanuel, God with us – across our Delaware-Maryland Synod. May I share a few glimpses from my Christmas journey?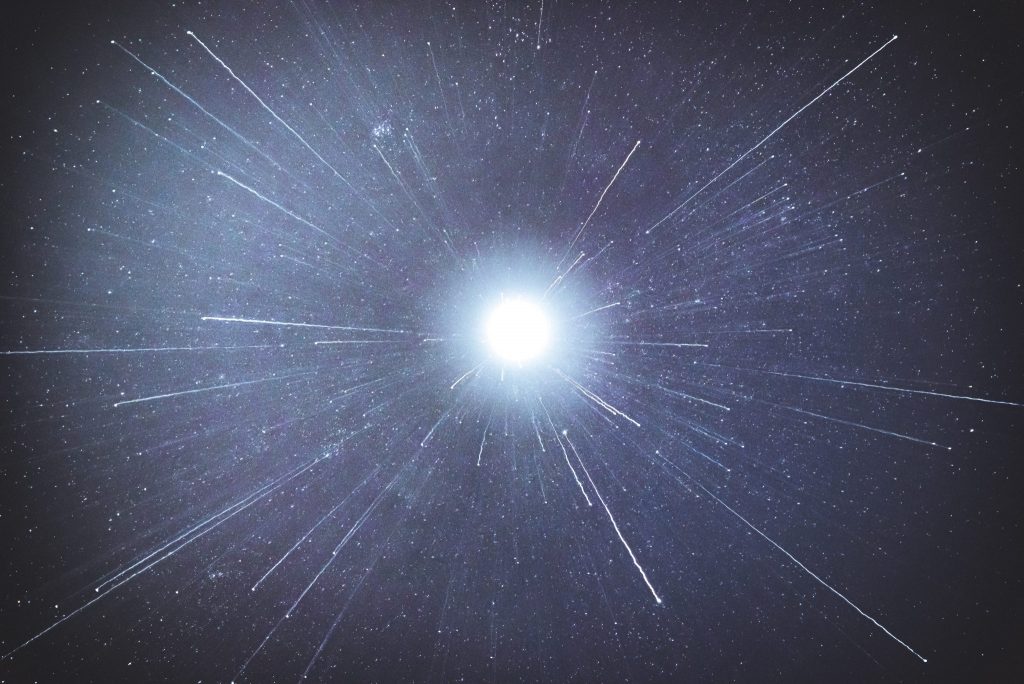 December 14: St. Paul, Lutherville – I slipped over to St. Paul to see my youngest, Joyanne, play both the donkey and a magi. She sang and danced with joyous abandon among her friends as the story came to life, it was a real Christmas moment.
December 21: Dreams & Visions, Baltimore – I was in the congregation when one of our newest mission starts had its second annual Christmas Pageant, replete with a real, newborn Jesus! A beautiful, interfaith, richly diverse community gathered around the old, familiar story of the birth of Jesus. That the cast was made up of largely marginalized folks from both church and community only heightened the way I saw the story unfold with new eyes; that someone took me aside afterward and told me that this ministry saved their life and connected them to Christ was a real Christmas moment.
December 22: St. Peter's (Beards), Hagerstown – I preached for the people of St. Peter's on the Fourth Sunday of Advent. This was my first visit to this congregation since, by petition of nearly 50 people, we reclaimed the congregation's ministry for the future. There was joyfulness, gratitude, and hope in the worship and fellowship; there was a clear sense of mission and purpose in a place that our synod once gave up for dead. As I posed for a picture with the oldest member of the congregation, who came to meet a bishop – the first time she had ever met a bishop, she said – and thanked our synod for its support, it was a real Christmas moment.
December 22: Christ, Cleveland Avenue – A small, but mighty, congregation gathered for its annual Christmas Cantata, I was a guest of the pastor and sitting in the congregation. As the children, praise team and choir each added their gifts to retelling the old, old story of God's love in Jesus Christ, I was overwhelmed by the grace of the moment. A congregation that experienced a time of schism, and not one, but two pastoral misconducts, defiantly sang of their hope in Jesus, the savior of the people, was a real Christmas moment.
December 22: Epiphany, Baltimore – I was in the congregation for the Christmas pageant where my sons and younger daughter were a part of the cast. As the narrator spoke the familiar words, my costumed children each added something to the tableau that assembled before our eyes. I was reminded that this was likely my son David's last pageant, as he is set to graduate high school in June. His smile and laughter, the earnest ways he, Andrew and Joyanne gave themselves to their roles brought tears to my weary eyes, it was a real Christmas moment.
December 24: St John, Columbia – I was invited to preach among the people of St. John at 5:30, 7:30 and 9:30 p.m. Their pastor-elect sent greetings by video, their choir and praise team offered beautiful music, their pastoral ministry team led worship and provided prayer teams for all three services. The light was passed, communion was shared and it was Christmas! And, as wonderful as that was, in between services, I was in the fellowship hall visiting with the residents of the Howard County Cold Weather shelter housed at St. John over the holy days. Soup, bread, salad, and dessert were shared in abundance, a board game was underway at one table, a puzzle was coming to life at another. Congregants and resident guests mingled freely and conversation was animated, children were experiencing Christmas joy in spite of their circumstances. As these holy ones – hosts and guests – gathered for fellowship and then worship, Christ himself was among us – it was a real Christmas moment.
December 24: Christ, Inner Harbor – I preached for the midnight service at Christ Church, surrounded by lush greens with their fragrance perfuming the sanctuary, in the presence of a congregation that was gathered from old and young, near and far. The music was ethereal; the liturgy was perfect. As we passed the light, Christmas Eve gave way to Christmas Day, and the hushed sense of wonder created a real Christmas moment.
December 25: St. Mark's, Baltimore – Joyfully, I preached and presided at the church to which I belong, and to which I have had a connection since college. There were about 30 of us who gathered in the brightness of Christmas morning, and what we lacked in size we made up for in spirit. As bread and cup, body and blood were shared, I had glimpses of awe as the Word became flesh and lived among us here. As our worship gave way to fellowship, which for many was the only holiday dinner and family gathering they would know on this holy day, it was a glimpse of beloved community, a real Christmas moment.
December 28: The Order of St. Stephen, Deacon – A pot-luck luncheon, a time to learn with one another about who St. Stephen was from Gail Wilson, OSSD (Braddock, Middletown), and worship. The privilege of preaching and presiding among these faithful servants of Christ and the Church, surrounded by all the signs of Christmas, and being charged by the scripture to go into the broken places of Church and society, stripped of Hallmark sentimentality, became a real Christmas moment.
December 29: South Mountain Cooperative Ministry – I was to spend the morning with Bethany (Brunswick) and the afternoon at St. Paul (Burkittsville) as we installed Pastor Greg Hartman as the pastor to this new cooperative. A significant fire in Burkittsville, across from St. Paul, that claimed four homes and the local post office, changed the plans and gave me a glimpse into how these churches have discerned shared ministry, what it means to be neighbor to one another and community, and resilience in caring after one another. I was to preach the sermon, but instead, in these dear people I saw a sermon happen right before my very eyes – it was a real Christmas moment.
December 31: Faith, North Avenue – Watchnight at a congregation where I was once the Vice Pastor! A potluck that would have, in the words of my table-mate, "made your momma proud" was rich and delicious – and included pork, and greens and black-eyed peas for luck in the new year! Our worship was beauitful, led by their senior seminarian transplanted from the Midwest and their deacon transplanted from the Anglican Church in Nigeria. Yours truly preached, and when the organist didn't appear, played the piano as we lifted up our hearts and voices in the familiar Noel and marked the changing of the year, it was a real Christmas moment.
December 31: Peoples' Community, Loch Raven – There were about 30 people already beginning worship, praise and testimonies when I arrived at 9 p.m. In the 10 o'clock hour, 75 or 80 of us honored and heard from Dr. Eric Campbell, who was leaving the congregation for a new call. At 11 p.m., I mounted the pulpit to preach for about 130 folks gathered. At 11:45, nearly 200 of us celebrated holy communion, passed the light and entered into the new year. At midnight, Spirit-ignited pandemonium broke forth! It was a real Christmas moment.
January 1: Jerusalem, Baltimore – I was in the congregation as Pastor Gregg Knepp led a small group of us to celebrate the Festival of the Holy Name of Jesus. The scriptures were shared and preached, hymns that extolled the name of Jesus were lifted with heart and voice, bread and cup were blessed, broken and shared – and afterward there were greens, sauerkraut and fried chicken to bless the new year, even as some neighbors from the community and the corner came and shared the meal – it was a real Christmas moment.
January 5: St. Peter's, Alesia – I preached for this small congregation with a big reach into the community. As the wonderful music, which belied the congregation's size, was shared; as Pastor Norma Shenning led worship for this church that loves her and that she loves back; as prayer concerns were raised for friends, family, and neighbors; and as we made our way to a grand feast in the fellowship hall afterward with glorias still on our lips, I witnessed a real Christmas moment.
January 5: Good Shepherd, Frederick – When the pastor whom you are about to install has confessed to the congregation that he loves Christmas music, watch out! This 12th day of Christmas was celebrated with spectacular music from praise team, choir, and pipe organ; a wonderful puppet skit for the children and a renewed sense of hope and anticipation for the future! Even as we heard the familiar stories of our Good Shepherd, Jesus Christ, from the scriptures and installed Pastor Dave Simpson as shepherd for this place and people, I think we all experienced a real Christmas moment.
January 6: Reformation, Milford – After an impromptu visit with a clergy spouse, I slipped into the pews for Epiphany Day worship with the good people of Reformation (Milford). On this, one of my favorite feast days, I sat with my friend Pastor Paige Evers and enjoyed visiting with her bright and wonderful children, Sigrid and Soren, while Pastor Eric Evers preached powerfully and presided graciously (it was his turn!). As we sang the carols one last time, as we passed the light of Christ at the end of the season of celebration, as we were fed and nourished by Word and sacrament, it was a real Christmas moment. Watching the congregation work together after worship to lovingly undecorate the church was a touching and real Christmas moment, too!
The scripture says the Magi were overwhelmed with joy, and I feel a bit overwhelmed by joy, too, as I have followed the Bethlehem star around our Delaware-Maryland during these holy days. One did not have to search too diligently to see that Jesus, the Word made flesh, was among God's people gathered around Word and sacrament, scattered for fellowship, learning, and service. That star rests brightly across our churches and among Emmanuel's people.
Thank you, dear ones, for incarnating the Christ in your lives and witness, for the sake of this world God [still] so loves. Through you, for allowing me the privilege of sharing in your real Christmas moments, again and again, grace upon grace.
In the time of King Herod, after Jesus was born in Bethlehem of Judea, wise men from the East came to Jerusalem, asking, "Where is the child who has been born king of the Jews? For we observed his star at its rising, and have come to pay him homage." When King Herod heard this, he was frightened, and all Jerusalem with him; and calling together all the chief priests and scribes of the people, he inquired of them where the Messiah was to be born. They told him, "In Bethlehem of Judea; for so it has been written by the prophet: 'And you, Bethlehem, in the land of Judah, are by no means least among the rulers of Judah; for from you shall come a ruler who is to shepherd my people Israel.'" Then Herod secretly called for the wise men and learned from them the exact time when the star had appeared. Then he sent them to Bethlehem, saying, "Go and search diligently for the child; and when you have found him, bring me word so that I may also go and pay him homage." When they had heard the king, they set out; and there, ahead of them, went the star that they had seen at its rising, until it stopped over the place where the child was. When they saw that the star had stopped, they were overwhelmed with joy. On entering the house, they saw the child with Mary his mother; and they knelt down and paid him homage. Then, opening their treasure chests, they offered him gifts of gold, frankincense, and myrrh. And having been warned in a dream not to return to Herod, they left for their own country by another road. – Matthew 2:1-12